Dayspring is a word that means "sunrise; the rising of the sun, daylight or dawn." The word brings to mind new beginnings, a new day, a fresh start. That word also brings to mind our new church.
God is doing something new in Burlington, North Carolina as we begin DaySpring Baptist Church. We are off to a new beginning, a new day, a fresh start. Jesus Christ is the Dayspring! He is the Rising Sun of Righteousness. Jesus brought with Him a new day when He came to earth to save us from our sins, to cast out the darkness, and to come live in our hearts and fill us with His Eternal Light.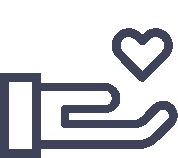 Through the tender mercy of our God,
With which the

Dayspring

from

on
high has visited us;
To give light to those who sit in darkness and the shadow of death,
To guide our feet into the way of peace."
John 14:27
Peace I leave with you;my peace I give to you. Not as the world gives do I give to you. Let not your hearts be troubled, neither let them be afraid.